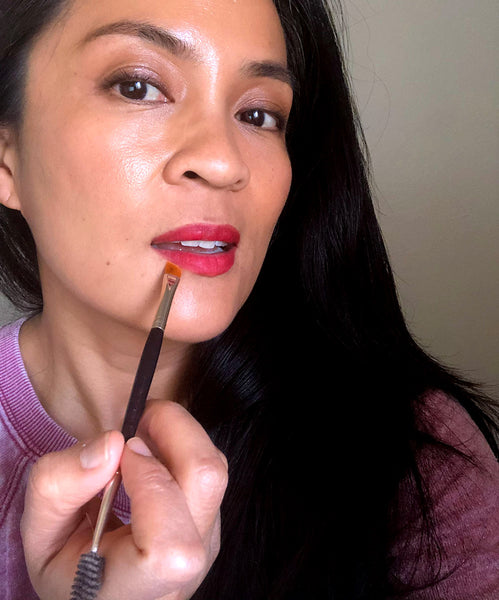 You might be wondering why the heck I'm holding an angled brush to my lips here, and I don't blame you, since this type of brush is typically reserved for eyes -- to fill in brows, line lash lines, or even to highlight the inner corners. 
Guess what, though? You can eke out some extra mileage from your favorite angled brush by also using it to clean up the edges of your lipstick.

This trick is particularly fab with brighter reds and pinks, and darker purples, plums and burgundies.

Here's how to work it for a super sharp, crisp line...

First, apply your lipstick and lip liner (if you're using it) to your lips. Next, dip the tip of a clean angled eye brush into your favorite concealer or foundation, and then run that around your lips.

The red I'm wearing here is MAC's Werk Werk Werk, in case you're wondering.
Your friendly neighborhood beauty addict, 
Karen